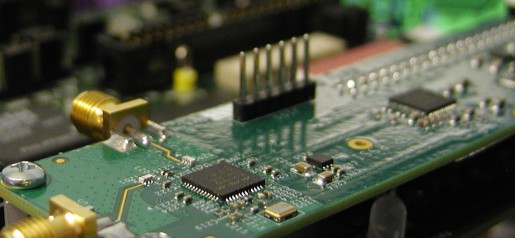 Computer simulations are great, but sometimes you need a real demonstration system. Keen Support Services has more than a decade of experience in developing prototype systems. We have implemented multiple mixed signal demonstration systems combining FPGAs and dedicated analog circuitry. Our latest designs combine 2.4 GHz RF transceivers, 60 MSps ADCs and low cost FPGAs.
When developing prototype systems it is best to use off-the-shelf components, but when you need that custom part, we can help. We have experience in developing custom boards from 4 to 12 layer at frequencies as high as 5 GHz.
Keen Support Services can also provide consultation on product designs. We have developed products to conform to UL and FCC requirements and can provide guidance to better enable you to successfully comply with consumer electronic requirements.